Our Project With team is made up of dynamic, passionate, and dedicated coordinators, facilitators, and evaluators. We pride ourselves on fostering an inclusive, flexible, and youth-focused working environment. Reach out to our team if you're interested in volunteering or for future employment opportunities.
John Lewis
Project Director
John is responsible for leading Urban Strategies collaborative efforts focused on serving under-resourced communities in the Los Angeles region. He has expertise in conducting outreach to diverse organizations and community members working across multiple fields to accomplish shared goals. For the last 11 years he has managed partnerships with more than 50 faith and community-based organizations in Los Angeles that have served over 30,000 families. John has led the development of Project With, an innovative approach to teen pregnancy intervention with justice-involved youth that utilizes the power of storytelling by system impacted facilitators. Connect with John on LinkedIn. 
Julz Martell
Senior Project Analyst
Julz grew up in Northeast Los Angeles and has developed the processes and systems that keep the Los Angeles based Urban Strategies LLC collaborative efforts organized over the last 6 years.  She has overseen the development of Project With quality control processes including setting up of systems, databases, research support, forms and technical support for our facilitators delivering the program.
Suzanne Gaxiola
Project Analyst
Suzanne has transitioned from her previous work to connect with her passion to make an impact with young people. She will direct the Project With communication plan to share our stories of impact via the web, social media platforms, short videos and other marketing materials. Connect with Suzanne on LinkedIn.
"Writing feelings in a notebook…I never stop to think about my feelings, so this really helped me." 
– Youth Participant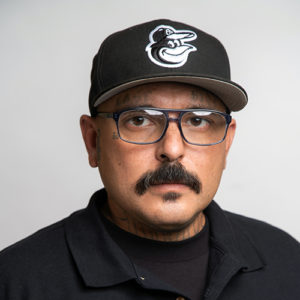 Adam Zaragoza
Facilitator
Maria Elena Morales
Facilitator
Martin Bautista
Facilitator
Mateo Ozelotzin
Facilitator
Sergio Castenada
Facilitator
Dr. Jonathan Nakamoto
WestEd Lead Evaluator
Rebecca Villareal
Support Staff
Anaiss Araiza
Facilitator
Cynthia Lopez
Support Staff
Julio Rodriguez
Facilitator
Ruben Ledesma
Facilitator
Fredid Toledo
Facilitator
Robert "Bobby" Garcia
Facilitator
Darlene Mejia
Facilitator
Litzy Rodriguez
Facilitator